Essential Camping Tent Equipment Should Include Portable Solar Power
Camping tent equipment with portable solar power will make your camping trip much more comfortable. Today, you have many choices when it comes to the types of equipment to carry on your camping trip, and many provide a number of the conveniences of home, while being environmentally friendly and virtually operating for free.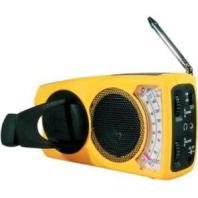 Some of the different types of portable solar powered camping equipment include, solar ovens, solar chargers that will charge about any small electronic devise or small appliance, solar showers, a solar water distiller, solar lanterns, radios and fans, and even portable solar generators.

To see some of the types of solar camping equipment that will make your next trip more enjoyable click here.



---
There are many advantages to making use of these camping accessories with solar power. Some of which are:
These accessories are safer. There are no open flames or fuels to deal with when using a solar lantern or solar oven, preventing forest fires in very dry conditions.
Solar batteries have longer life than conventional batteries, and recharge for Free during the day.
Solar powered camping accessories operate cleanly and quietly with no fuel emissions or depletion of natural resources.
With portable solar power, the equipment is lighter than carrying the standard battery operated units and lighter than the fuel that has to be carried.
There is certainly a varied selection of portable solar accessories that you can use to help make your camping experience more enjoyable, however here are a few suggestions you may want to consider for your camping supply list before you go headlong into having a fully solar generated campsite.
---
How long will you be camping most of the time, a few days or a week or more? Do you camp in remote locations or close by to available standard necessities? What do you use the most when you are camping? What conveniences would you most like to have while camping?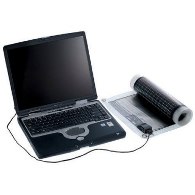 You can always start with the most essential portable solar power for you campsite, such as a portable solar panel to power most of your electronic devices and small appliances, A solar powered lantern or other type of solar light, and perhaps a solar radio to keep in touch. These would all be key solar accessories to have.
Next, especially if you are going to be camping for a week or more and in more remote locations, you can add a camping shower, solar cooker and solar distiller to your solar camping tent equipment stock.
---
A solar generator of some type is also a good investments at any point, as this gives you back up power, should you get a day or two of cloudy days, you will have reserve power stored up to use.
As you can see, camping tent equipment has come a long way in a few short years, and now you have a choice of roughing it, or having a bit more of a luxury camping experience.
Below you will find more detailed information on all of the accessories with portable solar power to add to your camping supply list.



Return From Camping Tent Equipment To Home Page
---
Solar Ovens

Portable Solar Power