A Solar Powered Battery Charger Will Make All Charging Tasks Easier!
With a solar powered battery charger you can trickle charge a car, boat, RV, laptop, cell phone and AAA-D batteries, and much more. Best of all you'll be using the suns free abundant energy.
A portable solar charger will provide an infinite power source to keep your batteries fully charged, compensating for a steady battery drain.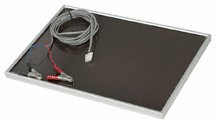 There are many different shapes, power capacities and sizes of solar chargers available.
Whether you are on the go and just need a portable solar charger handy to keep all of your electronics charged or you want to hook up a solar car battery charger and forget it, you will find a solar powered battery charger here to meet your needs.


Some of the sizes and applications are:
With a 1.5 watt- 50 watt charger you can trickle charge all 12 volt batteries and deep cycle batteries such as:
Auto, Marine, RV
Golf carts
Lighting
Security systems
Electric fences
Wildlife feeders and cameras
ATV's
---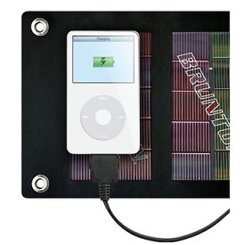 With an adapter and a 1.5 watt to a 20 watt charger you can charge:
Laptop
Cell phone
IPod
Radios
MP 3 player
PDA
Nintendo
Cameras
Camcorders
There is also a solar AA battery charger that can charge 2 batteries at a time. You can charge AAA, AA, C, and D batteries.
A Portable Solar Charger Generates DC Electricity
DC or direct current electricity is the same type of current that a 12 volt battery produces. So this is why you can connect your solar charger directly to your battery with just a simple connector.
As you can see there are a multitude of uses for a solar power battery charger. There are also many benefits from using these chargers, some of which are:
Reduce need for expensive battery replacement
Maintenance free
Convenient and easy to use
Compact and efficient
Weatherproof
Clean, silent operation
Free to use
If you have a need for a solar power battery charger then explore below all of the different applications and decide for yourself which one will do the job best for you.




Return from solar powered battery charger to Solar Scene Home

---
Want To Save Up To 35% On Your Power Bills? Click Here!
---
Solar cell phone charger, click here.

Solar AA battery charger, click here.

Portable solar charger, click here.

Solar car battery charger click here.