This Is Not A Get Rich Quick Story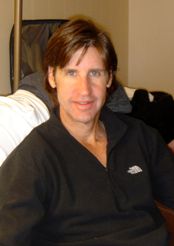 Here's a little story about myself and how this website came about.
My name is Shawn Stanton. My main career has been in the furniture industry for the past 27 years, as a furniture designer.
Today I own a freelance furniture design business along with this website.
I chose the furniture design business because I have always had a talent for drawing and I was basically following in the footsteps of my father, who was a furniture executive and designer himself, in the business for 40 years.
This career has always been a way to pay the bills and to maintain somewhat of a nice lifestyle. I also have a lot of gratitude for being able to use my God given talents to build a career.
I have enjoyed the furniture business to an extent, but it has never really been a passion for me. I have always viewed it as a means to an end.
There has always been this nagging thought at the back of my head, "is this all there is. I am destined to do this and this only for the rest of my life." It has always seemed that there could be something more.
---
Searching, Searching, Searching
So that has driven me for years to constantly search for other types of business's and arenas to get involved that would really excite me and that I could be passionate about.
I have spent a tremendous amount of time, energy and money exploring all kinds of things from buying real estate and flipping it, mail order marketing programs, stock and option investment programs of all types, and many others all while still maintaining my "career" in furniture design.
Only a couple of these have had any longer term success, while some were only moderately successful for a period of time and most were just dismal failures and a waste of time and money.
I must admit, that yes I have tried a number of get rich quick schemes along the way, none of which have ever worked to any degree of success and have learned a lot the hard way. I have learned as much about what doesn't work as to what does.
And as I have always found, there is no easy way to making a success out of any business or other undertaking for that matter other than good old fashioned commitment, perseverance and fortitude to choose a direction and see it through, to commit to being successful at it no matter what.
---
I started my own freelance design business about 4 years ago
As soon as I started my design business the real estate bubble starting to burst around the country and the economy in general started its gradual demise. Of course, with furniture sales being directly tied to the real estate sales, retail sales have been steadily drying up year after year.
So needless to say it has been a real challenge in developing a design business in this environment, however commitment to this will win out in the end too.
Back in the spring of 2008, as I was watching as retail sales in the furniture industry dwindling to a snails pace and only getting worse, I knew I needed to take some action to create a business that would provide some residual income no matter what the economy.
I knew I had to be proactive to keep my dreams and visions for the future alive and well. You see I do have dreams and plans for the future as I always have.
---
Dreams Of A Continual Betterment Of Life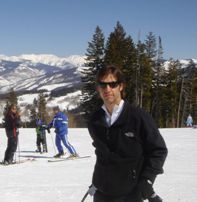 One of my main goals in life is to be able to have more time to do the things I love to do with those I love to be with, and spend less time doing the things I have to do, such as working a JOB to support myself and my family.
One of my passions in life is being out doors. I love to play golf, run, ride bikes and snow ski. All of those things are passions for me.
And I know that in order to have the time to enjoy more of what life has to offer, I have to take responsibility for where my life is going and blaze my own way.
So in keeping with my entrepreneurial spirit, I was on the hunt once again for something that I could be excited about, that would provide some residual income and more importantly something where I could contribute at the same time and hopefully make a difference.
You see as I have grown older my priorities have changed and my desires have changed. Sure I still want a business that I really enjoy and one that is profitable, but I have another desire today that I feel will help to insure success in whatever endeavor I choose to undertake.
That is the philosophy of finding ways to contribute to life, help others improve their lives and give back in some way that is greater than myself or any profits I can generate.
I believe that If I can help enough people and educate them on how they can contribute to life too, then the success of the business will follow, as long as the priorities are in that order.
---
The "AHA" Moment
So, in my continual searches I came across a website development software program that had everything under one roof to develop my own website.
I took a great deal of time to explore all aspects of what they had to offer, and I became 100% convinced that this was a program I should explore further.
The SBI information taught me how to look for the right idea that would be successful from the start by showing me why the online business's are different than other brick and mortar business's and what I needed to do to plan from day one how to be successful with a website.
The tools I used in SBI to find the right type of business that could be successful, led me to solar energy.
I started exploring this technology and what it was about, how it worked, the future of it and how it will play a role in helping clean up our environment that is precariously close to being ruined forever.
I realized that this is what I wanted to pursue and that this was what I was looking for. I had a meaningful cause that I believed in, that I could educate people on, make a difference in society while establishing some residual income.
And with the Tools SBI Provides, everything I needed to get this message out, and to create a profitable business was right here. There was no need to go searching anywhere else.
---
Our Mission: To Help You Save "Green" With Every Click.
That is what Solar Energy Scene is all about. Our philosophy in everything we do is to help you to contribute to preserving a clean and safe environment for generations to come while saving money too.
None of this would have been possible without Solo Build It.
We are still in the fledging stages, but we know beyond a shadow of a doubt that the methods we are using to build this web site and to get the message out, that it is only a matter of time before it will take on a life of its own and begin to reach many thousands of people, and provide a nice residual income.
This is not a JOB. It is something I am passionate about, plus I can do it anywhere I want, even while I am spending 4 months out of the year skiing in the Rockies, Tetons… (I'm not there just yet, but my dreams are more alive now than ever, and I know it's just a matter of time)
If you'd like to learn a little more about Solo Build It and how it has not only helped me but many, many others,

Click Here
---
Return From About Me Page To Home Page