The Power Save1200 And Energy Saving Kit
The Power Save 1200 and Energy Saving Kit can save you 35% or more on your power bills. You will see immediate savings as soon as the kit is installed.
A Power Save Energy Savings Kit will help your home to be more energy efficient. The Powersave 1200 unit will eliminate wasted electrical consumption while the Radiant Barrier and Solar Attic Fan will keep your home cooler in the summer and warmer in the winter.
Using this kit in your home will help considerably in lowering your energy consumption, then if you decide to go solar then you will be able to install a much smaller and less expensive solar array!
The Energy Savings Kit Includes:
1 Power-Save 1200 Unit
1 Solar Attic Fan
Radiant Barrier Rolls
Radiant Barrier Tape
Of course you can buy these seperatly or together in the Energy Savings Kit.
In fact those that have installed the Powersave 1200 ONLY, have seen decreases in their power bills from 15%-25%.
---
The Power Save1200
Power-Save 1200 -$299.95 Plus Shipping- $14.05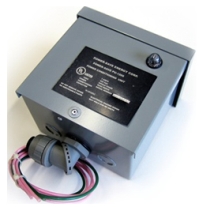 The power save 1200 is a small box that fits neatly next to your breaker panel. It will give you significant savings on you power bills, save electricity, and extend the life of all of your appliances while providing surge protection for your entire home.
This unit reduces wasted electricity and recycles electrical energy in your home.
Here's how to it works:
The power save 1200 increases the power factor by reducing the amount of power that an appliance (washer, dryer, computer, refrigerator etc…) draws from the electric company.
When any electrical devise is turned on it draws power (voltage and amperage) from the transformer to run. This power demand runs through the wiring, to the panel box, into the meter and down the lines to the transformer.
This power demand (watts) heats up and puts a strain on the motors and wiring. When the power save 1200 unit is installed and turned on, it stores the power and only releases the precise amount needed to run the motor for each appliance. This reduces the amount of heat in the wiring and motors.
The bottom line is that you will save electricity see a definite difference in the savings on your electric bill.
With the installation of the Power-Save 1200 ONLY, many customers are realizing savings of up to 35% on their electric bills.
Add in the extra power saving features of the Energy Saving Kit and you will save even more.
---
Here are many of the benefits you will enjoy with the Power Save 1200:
Save up to 35% on your power bill!
Increases the life of your appliances!
Eliminates power surges!
Pays for itself in less than a year!
Reduce the chance of fire!
60 Day Money Back Guarantee!
Over 10,000 satisfied customers!
Install in 30 minutes or less!
5 Year Warranty!
UL listed!
Also, if you decide to move you can take the unit with you.
---
If you would like more information on how to save electricity in your commercial application, then see the information below on the Power-Save 3200 and 3400 units.
For more information on how all of these units work and will save electricity, take a look at the demo movie and see the Testimonials and Frequently Asked Questions below.
The demo movie shows how the Power-Save 1200 and Power-Save 3200-3400 units work in their respective applications and is a must see if you are serious about saving up to 25% on your electric bill with just the Power-Save 1200, 3200 or 3400. To See The Demo Movie Click Here
---
Power-Save Solar Attic Fan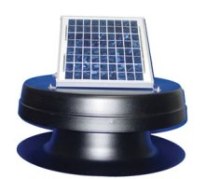 To save considerable cooling costs in the summer you must get rid of the trapped hot air in your attic that makes your entire home hotter., This causes your air conditioner to work harder creating unnecessary wear and tear and costing you much more money in utility costs.
This solar attic fan will get rid of that hot air so your entire home stays cooler so you will save electricity and money on your power bills. Plus, there is no charge to operate the fan since it runs on the suns energy which is collected from the solar panel on the top of the fan and is stored as energy to run the fan.
Benefits
Up to 850 CFM Air Flow
Optional Thermostat
Easy Installation
Made in USA
Saves Electricity
Warranty: 5 Years Motor: 10 Years Shroud: 25 Solar Panel
---
Power-Save Radiant Barrier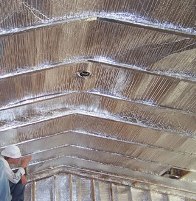 The Radiant Barriers are typically installed in the homes attics to reduce the amount of heat in the attic in the summer and to save on heat loss in the winter. They are made of an extremely reflective material that will reflect the radiant heat instead of absorbing it.
How The Radiant Barrier Works To Save Electricity
Heat travels from a warm area to a cool area by a combination of conduction, convection, and radiation. Heat flows by conduction from a hotter material to a colder material when the two materials touch. Heat transfer by convection occurs when a liquid or gas is heated and rises. Radiant heat travels in a straight line away from the hot surface and heats anything solid as the wave of energy hits it.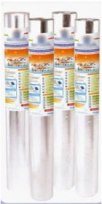 When the sun heats a roof, it's primarily the sun's radiant energy that makes the roof hot. A large portion of this heat travels by conduction through the roofing materials to the inside of the attic. The hot roof material then radiates its gained heat energy into the cooler attic (some of the roof's heat will radiate in other directions too). A radiant barrier reduces the radiant heat coming in from the roof to the attic.
The material is fiberglass re-inforced aluminum foil insulation that is fire retardent and reflects 95% of radiant heat. It is also perforated to eliminate sweating. This material is easy stapled on ceiling joists, or rafters and is sealed with the aluminum seal tape.
This material is very durable and reisistant to water, oxidation and weathering. You can use it for attics, walls or inside roofs.
---
Duct Seal System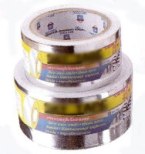 Leaky ducts can reduce your homes heating and cooling efficiency by as much as 20%. Insulating and sealing your ducts with the Radiant Barrier and duct seal tape can save you a tremendous amount of wasted energy. It increase you homes efficiency and lower your power bills.
Also if you have plans for a new heating and cooling system, well sealed duct work may allow you to downsize to a smaller less costly system.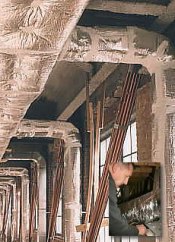 To get the most effieciency out of your home we recommend:
tape all seams in duct work
wrap all duct work with the radiant barrier
use same tape to attach radiant barrier to duct work and seal all seams
---
Power-Save Energy Saving Kit Sizing and Pricing Information
One (1) Solar Attic Fan and One (1) Powersave 1200 Unit is included with each square footage application below. See below for the number of Radiant Barrier Rolls and Tape Rolls Required for your square footage.
Single Story Home (sq ft)
500-1000-Radiant Barrier 2 Rolls / Barrier Tape 2 Rolls $959.00 Shipping-$120
1000-1500-Radiant Barrier 3 Rolls / Barrier Tape 3 Rolls $1,079.00 Shipping-$150
1500-2000- Radiant Barrier 4 Rolls / Barrier Tape 4 Rolls $1.199.00 Shipping-$180
2000-2500- Radiant Barrier 5 Rolls / Barrier Tape 5 Rolls $1,319.00 Shipping-$210
2500-3000- Radiant Barrier 6 Rolls / Barrier Tape 6 Rolls $1,439.00 Shipping-$240
3000-3500- Radiant Barrier 7 Rolls / Barrier Tape 7 Rolls $1,559.00 Shipping-$270
3500-4000- Radiant Barrier 8 Rolls / Barrier Tape 8 Rolls $1,679.00 Shipping-$300
---
Two Story Home (sq ft)
1500-2000-Radiant Barrier 3 Rolls / Barrier Tape 3 Rolls $1,079.00 Shipping-$150
2000-2500-Radiant Barrier 4 Rolls / Barrier Tape 4 Rolls $1,199.00 Shipping-$180
2500-3000-Radiant Barrier 5 Rolls / Barrier Tape 5 Rolls $1,319.00 Shipping-$210
3000-3500-Radiant Barrier 6 Rolls / Barrier Tape 6 Rolls $1,559.00 Shipping-$240
3500-4000-Radiant Barrier 7 Rolls / Barrier Tape 7 Rolls $1,679.00 Shipping-$270
Note: For larger homes custom quotes will combine a larger 20 Watt Solar Attic Fan and the required Radiant Barrier Roll/Tape Combination. Please call us at 336-802-1954 for a custom quote or fill out the Contact Us Form at the bottom of the page, with your homes square footage and whether it is a one or two story home.
---
Power-Save 3200-3400 Commercial Units
Power-Save 3200 $650.00 Plus Shipping - $20.00
Power-Save 3400 $850.00 Plus Shipping - $20.00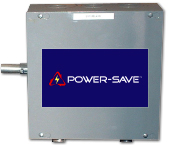 With all of the same benefits of as the Powersave 1200 for the home, the PowerSave 3200 and 3400 are designed to save up to 25% on your electric bills in the larger commercial and business buildings.
To determine which unit, the 3200 or 3400 is right for you, see the information below.
---
Phase
Single Phase - PowerSave 1200
3 Phase - Powersave 3200-3400
Distribution Load
200 Amp - PowerSave 3200
400 Amp - Powersave 3400
Size Of Motor Load In HP
Less Than 75 HP- PowerSave 3200
Greater Than 75 HP and Less Than 300 HP- PowerSave 3400
Number Of Units
1 Unit Required For Each Meter
Physical Distance From Panel To Panel To Motor Load
Less Than 100 Ft - 1 Unit
Greater Than 100 Ft - 2 Units
---
To See A News Clip On How A Maryland School Plans To Save With The PowerSave 3400 CLICK HERE!


---
To See A Demo Movie Of How The PowerSave Unit Works CLICK HERE!
---
Return from Power Save 1200 Home Page

Powersave 1200-Powersave 3400 Testimonials